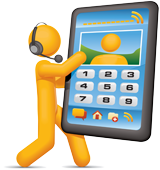 Sign up for service
Construction
Construction Waste Removal
Town & Country Disposal provides a wide variety of construction waste removal containers, including dumpsters and open top roll-offs.
From small home remodeling and clean-outs, to factories and manufacturing plants, to large construction projects and large businesses – our waste management company prides itself on furnishing quick and efficient set-ups by our experienced and DOT approved Iowa trash and recycling employees.
With Town & Country Disposal at your job site, you can:
Make the job easier and cleaner by having a construction waste removal solution on-site
Call when the container needs emptying or set up a regular schedule
Set up a meeting with our sales representative and your contractor to determine exactly what size is needed to get the job done
Receive quick delivery and removal of your container on your timeline
Advantages Of A Dumpster Or A Roll-Off
Convenient
Cost-efficient
Containment of allowable debris and garbage
Saves you from hauling construction waste to a landfill
---
Areas Served
Town & Country Disposal proudly provides commercial dumpster and roll-off service to the following counties:
Iowa

Lyon County, O'Brien County, Osceola County, Dickinson County, Clay County, and surrounding area


Minnesota

Rock County and surrounding area
---
Dumpster & Roll-Off Safety Tips
Containers should never be positioned underneath overhead power lines to avoid danger of electrocution or damages to vehicles.
Toxic, hazardous, or flammable materials are not allowed in the containers.
Do not overload the containers – for heavy material such as concrete, do not fill the container more than 1/2 full.
Keep children away from all containers.
Do not place a container on a concrete slab or driveway as some concrete will crack under the heavy weight of a full container.
Container needs to be placed on a hard, level surface.
Container needs to be accessible in any weather conditions.

Container Sizes
Dumpsters:
1.5 yard

3"10" x 2' 11"x 5'5"

2 yard

4'2" x 3'5" x 5'5"

4 yard

4'2" x 7'2" x 5'5"

6 yard

4'2" x 9'2" x 5'5"
---
Roll-Offs:
10 yard
11' x 8' x 3'
15 yard
11' x 8' x 4'
25 yard

22' x 8' x 4'

30yard

22' x 8' x 5'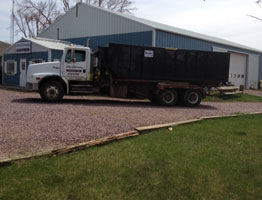 ---
Construction Materials
The following is a list of the Acceptable and Unacceptable Materials for disposal in your Construction Waste Removal containers.
If you have any questions about Town & Country Disposal garbage collection at your construction site, please contact Town & Country Disposal at 712-472-2493.
Unacceptable Items
The following items are banned by your local landfill:
Animal carcasses
Appliances
Ashes
Batteries
Electronics
Grass
Hazardous waste - paint, solvents, gasoline, oil, etc.
Items containing asbestos
Leaves
Medical Waste
Propane tanks
Tires
Any Yard Waste